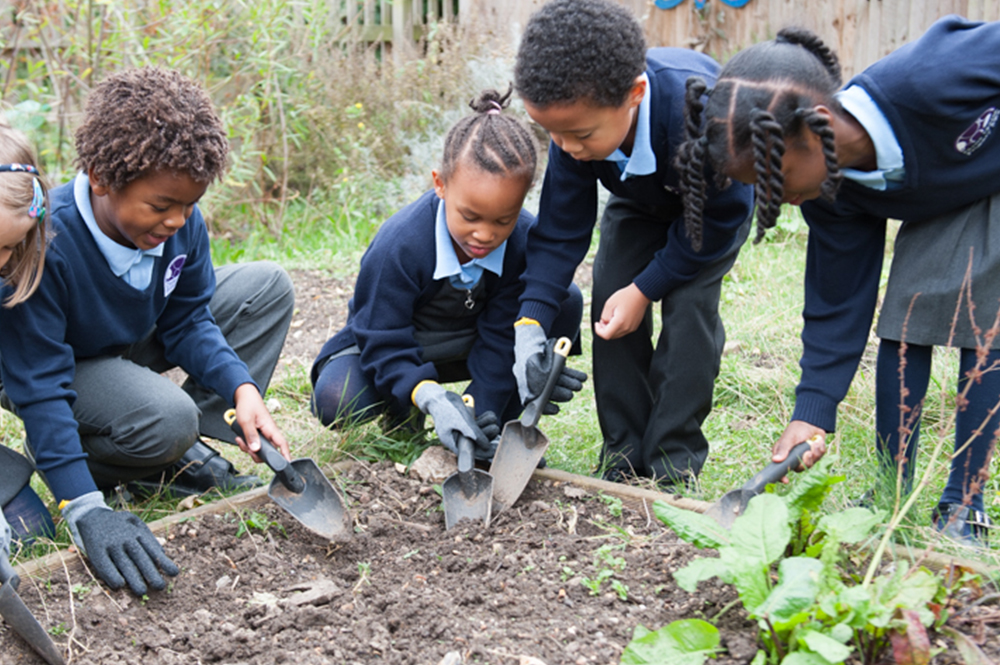 We are fortunate to have a such large outdoor space, part of which has been set aside for children to grow vegetables and fruit.
We believe children need to have first-hand experience about where food comes from and the effort it takes to get it to our tables.
We work in collaboration with Jamie's Kitchen Garden to ensure our children have a positive attitude towards healthy eating.
Children also get a chance to look after the school's resident ducks and to collect and cook their eggs.