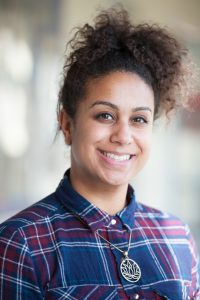 What is your educational background?
I studied for a Bachelor of Arts in Education Studies and Child Psychology at the University of Greenwich, before completing a PGCE at the same university.
What experience do you bring to Christ Church?
Before completing my teacher training, I worked as a teaching assistant in several schools across the London boroughs. I also worked as an Outreach and Care Worker for adults with learning disabilities, supporting them in living independently.
What are your interests?
I enjoy keeping fit, am part of a local netball team and I love watching films.
Christ Church is a supportive, dynamic environment where children are encouraged to achieve highly while enjoying their learning. Their welfare is at the forefront of our working day, making it a pleasure to work here.