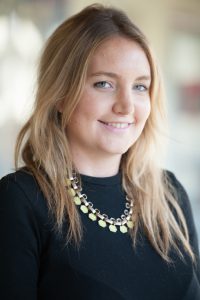 Educational background:
I went to Cardiff University in Wales where I took a degree in Education. I then spent a year doing further training via the School Direct programme at St Andrew's, the partner school to Christ Church SW9.
Experience:
Before I retrained to become a teacher I had a job in finance and also worked at a secondary school focusing on behaviour management
Interests include:
Reading, badminton, arts and crafts and baking.
What attracted you to Christ Church?
Working at our partner school under Headteacher Miss Mitchell gave me the opportunity to come and see Christ Church; I liked what I saw!  I love how creative the school which fits with my love of crafts.