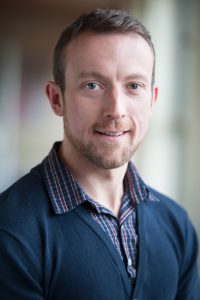 Mr Tranter is Inclusion Manager at the school. He has responsibility for ensuring the progress of children with special and additional educational needs, as well as overseeing the provision for children with English as an Additional Language and Gifted and Talented children. Mr Tranter is also responsible for procuring external agency resources and support for our whole school community.
Mr Tranter says 'I feel passionately about our responsibility as a school to teach the whole child. It is not enough just to teach the essential skills of reading, writing and numeracy; children should leave Christ Church Primary, SW9 with the ability to empathise, express themselves as individuals, put words to feelings and care about themselves and the world around them.'
Mr Tranter is an ex-actor and still teaches acting to young people, as well as directing fringe productions. In addition he trains teachers and school staff in behaviour and TeamTeach (positive handling) and lectures trainee teachers in best practice behaviour management.