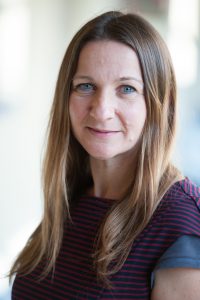 What is your educational background?
My degree is in French and Italian, but once I'd completed my PGCE at the Institue of Education, I got the English bug! I later completed an MA at Roehampton University in English Education.
What experience do you bring to Christ Church?
I began teaching in London schools in 1999. I led English teaching in a Lambeth school for ten years and spent four years training teachers at Roehampton University as a lecturer in Primary English before joining Christ Church. I have three children so have experienced primary schools as a parent too!
What are your interests?
I love spending time with my family – preferably on holiday somewhere warm! I also enjoy cooking, reading, films and a good box-set.
On joining Christ Church I was wowed by the energy of both the staff and the children. There is such a happy feeling and children are really encouraged to articulate their thoughts and celebrate their strengths and achievements. The opportunities for outdoor learning and off-site trips add to the development of the whole child, and support for the needs of every individual is a clear priority.