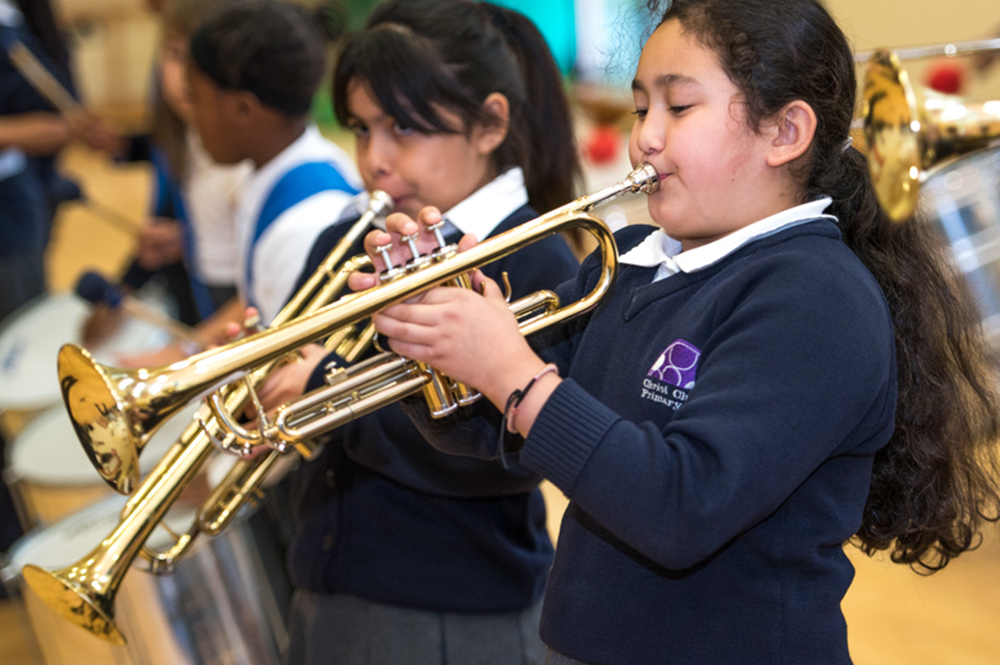 At Christ Church we are proud of the enthusiasm that our children have about music and we enjoy celebrating this throughout each academic year in performances, assemblies, collective worship, concerts and church services.
We believe that high-quality music education should engage and inspire our children to develop a love of music and talent as musicians, and so increase their self-confidence, creativity and sense of achievement.
Our children are given many opportunities to compose, listen, perform and appraise, as well as to apply their understanding of the dimensions of music as they refine their skills in these.
During their time at Christ Church, our children also have the opportunity to perform annually in school concerts, church services and class assemblies. They learn songs in a variety of styles and even in different languages!
Save
Save