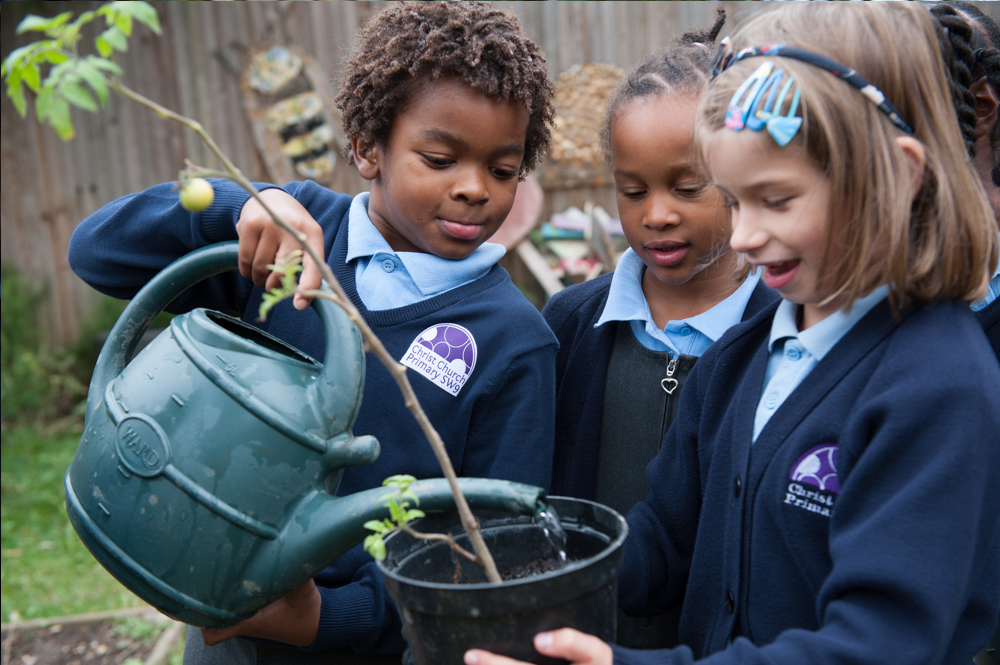 As a key part of our commitment to outdoor learning, we have formed a strong link with the Royal Horticultural Society (RHS).
Representatives of the RHS visit the school regularly to teach pupils, parents and staff about the benefits of growing plants, and to coach them on growing techniques.
We are proud to be a hub school for the new Knightsfield Project, which will welcome pupils, parents and staff from Christ Church and other local primary schools to use our excellent outdoor facilities in 'Twilight Sessions', held after school by a member of the RHS.